Trout Lily Garden Design. Sustainable garden design serving NY & CT. Lynn Becker NY Botanical Garden Certified Landscape Designer . 914.960.6432
Inviting Nature Into Your Garden
Inviting Nature Into Your Garden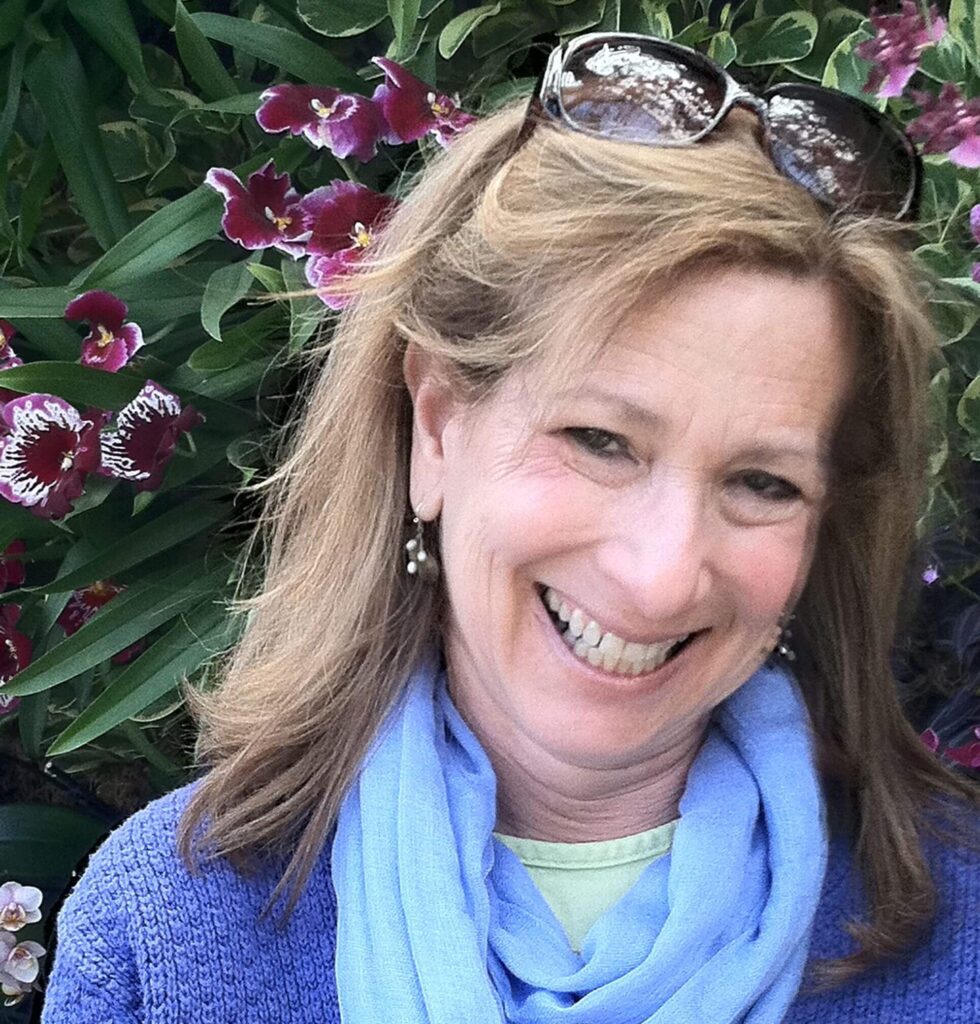 A lifelong gardener, Lynn Becker is a New York Botanical Garden Certified Landscape Designer and a horticulturist. She studied, and now teaches, at Westchester Community College's Native Plant Center. Prior to founding Trout Lily Garden Design in 2012, Lynn worked as an attorney and executive recruiter in New York City, as well as a writer and Contributing Editor for a variety of luxury lifestyle magazines.
Lynn currently serves on the Water and Land Use Task Force for Bedford 2020 and the Executive Board of the Katonah Village Improvement Society (KVIS).
She was a member of the Board of the Bedford Audubon Society from 2011 to 2014, where she was Chair of the Native Plant Committee. She is a graduate of Colgate University.
Lynn is one of the best designers I know.  She is a true professional, assessing each property, learning what her clients want and need, and then designing, detailing, and taking a project to completion.  She uses a rich and varied plant palette using both native and non-native plants.  Her design solutions are simple or complex as the situation dictates.  She has a great design sense and more than most designers, understands how a design needs to work with the site.  As a long time gardener, Lynn designs with maintenance requirements in mind.
A garden designer who really listens. A delight to work with. We are very happy with the renovation she developed for our property. We look forward to working with her in future years. We are delighted clients.
My stunning native front garden by Trout Lily Design brings me joy every single day. I love walking around the perimeter, noticing new seasonal blooms and watching the bees congregate. I am on a busy road, and people literally pull over daily to tell me how beautiful it is, and how happy it makes them to pass by my home.
Lynn is a true professional who is an expert in her field. She transformed a weeded overgrown area into a marvelous garden to behold.
Lynn's holistic approach to landscape design balances beauty and practicality. Incredibly thoughtful in her design and eager to help with several property management issues--she's a true pleasure to work with.
Trout Lily Garden Design, was a pleasure to work with from the beginning. Her prompt reply to my initial query, the time and care she took to understand what my vision of our garden should be, her exhaustive knowledge and enthusiasm for all of the plantings we discussed, her continued presence during the whole project and her availability even after everything was in are the reasons I highly recommend her and will continue to work with her for future projects.
Lynn is my outdoor guru. She treats the planting of a garden as if acquiring a new pet: after all a garden is a living thing. She helped me to discover my own taste, choose plants that require a level of maintenance that is appropriate for me, and educated me about sustainability. I am happy that my beautiful, unique garden is an asset to the environment. Lynn is just a pleasure to work with.
Lynn did an incredible job designing & overseeing installation for our deer-resistant, native, beautiful backyard landscaping. Incorporated ideas for children's play areas and met our requests for low-matinence plants and hardscape as well. She came up with such wonderful ideas that look lovely throughout the seasons! Super responsive and knowledgeable.
Lynn included me in everything. She was responsive, enthusiastic, creative and highly knowledgeable! I now have a garden with year-round blooms, wonderful scents, and a place the whole family and neighbors comment on! I highly recommend her for any type of project
Lynn is a fabulous designer who truly partners with you. Lynn also has a wonderful team of subcontractors (masons, gardeners) in her roster; I found her staff to be professional and respectful - I also couldn't help but feel that everyone who worked on our project wanted to do the best possible job they could for us. They truly seemed motivated by making sure we were happy. My husband and I have been thrilled to work with Lynn and Trout Lily Garden Design - I have found Lynn to be as passionate as we are about the look/feel of exterior space and we both highly recommend this business.